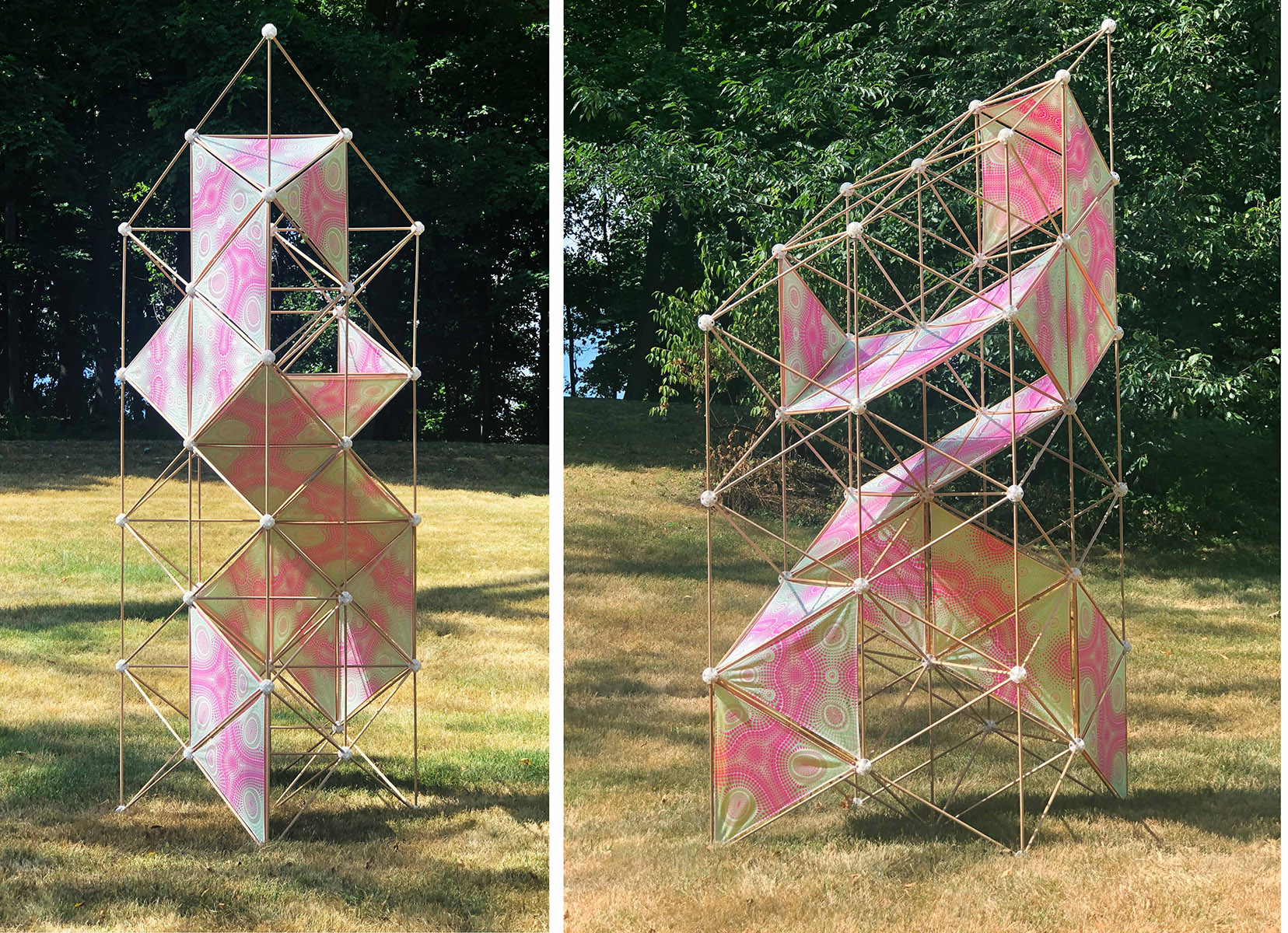 Response PatternCollaboration with Anette Millington
Ongoing


Response Patterns investigates the design of environmentally responsive textiles for interior and exterior applications. With the support of the Center for Craft's 2020 Materials-Based Research Grant, the project began researching different material embellishment methods, including silk screening with photochromic pigment and 3D printed embellishment.

This pattern and material research has culminated in a large-scale installation exhibited at the Center for Craft in the summer of 2023. The structure utilizes a tetrahedron-based modular unit designed to grow in a variety of directions. This reconfigurable, space frame-like structure supports a set of three unique triangular "sails". Each sail is printed with three layers of UV sensitive ink, according to a computationally arrayed dot pattern. The series production has included the precise mixing of photochromic ink to scale, design and production of
9 screens, and individual hand screening of 60 triangles.